Cheerleaders
The cheerleaders are under the guidance of Mrs. McCarty and Mrs. Kruse.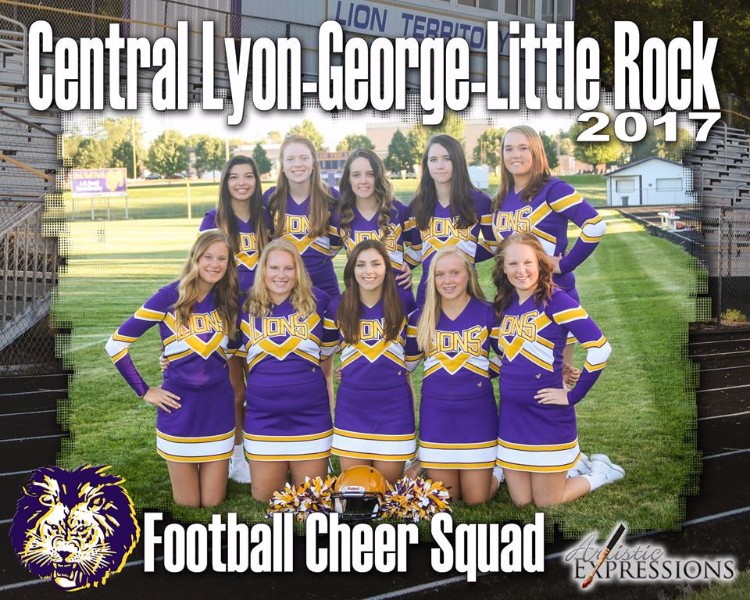 Back Row: Jackie, Bergin, Taylor, Abigail, Emma
Front Row: Katrina, Hallie, Amber, Grace, Corina
"I've been part of football, basketball, and competition squad throughout my high school career. Cheerleading has given me a lot of confidence and many new friendships. Some of the friendships I have made have ended up being some of my best friends. Cheerleading is very challenging, but it teaches you a lot about strength and trust. Being a cheerleader also puts you out of your comfort zone which everyone should do at least once in high school. I am very honored to be part of such a great group of girls."
written by Senior Paige M.