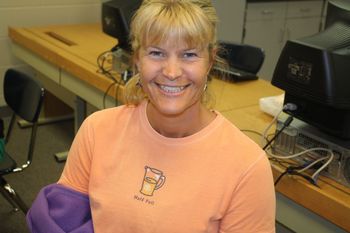 Welcome to the Life Science Page. I am Rochelle Ebel and I teach Biology, Human Anatomy and Physiology (HAP) and Environmental Science. I started teaching at Central Lyon in 2010 and am looking forward to another great year!
Click here to contact me at any time.
read more
This year the Environmental Science class has taken over the schools recycling program. We pick up all the saved recycling from each classroom twice a week. We weigh everything we pick up to show the students that what we are doing is . . .