Central Lyon high school science teacher Bill Allen guides our growing robotics team in building a robot that competes with surrounding schools. The popular club has expanded to an elective class that students can take for credit. The club had enormous success during its first years, qualifying for state in 2013 and . . .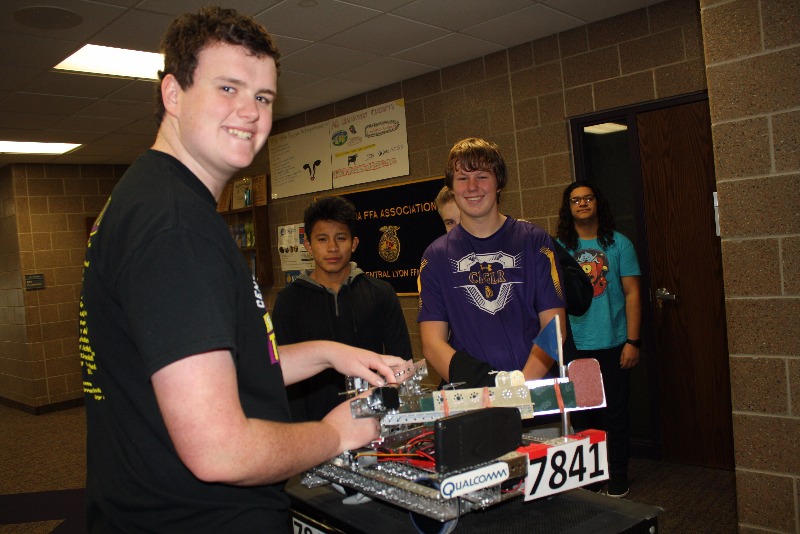 T-Shirt Orders due November 28
In addition to Robotics Club designing a new robot, this year they had Mr. Gerleman design new t-shirts. The design is available on short or long sleeved t-shirts, plus hooded sweatshirts. Click here for the . . .