High School Student Council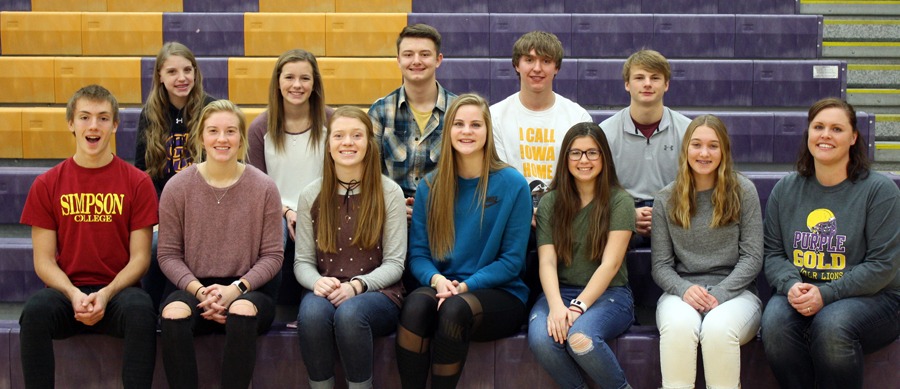 Officers

Brady W. - President
Bailey H. - VP
Zach S. - Treasurer
Bergin D. - Secretary

Becca K.
Callie Y.
Andrew D.
Noelle M.
Jay W.
Lauren L.
Morgan R.
The high school student council serves as the voice of the student body at Central Lyon and organizes several activities in the high school.They begin the year by taking the new teachers and students out to eat. Then, they plan the homecoming week activities and have sponsored the winter benefit dance in the past. They also purchase plaques for the student of the month recipients. For the past several years, they have assisted the Cancer Society in preparing their daffodil orders and have done the Pennies for Patients fundraiser.
---
"Student Council is one of the many extracurricular activities that Central Lyon has to offer. During my years of Student Council we have been in charge of homecoming week, serving Thanksgiving and Christmas lunches, maintaining the backpack program, gnimocemoh, and basketball shoot outs. Over the past four years, I have had the opportunity to represent my grade on student council. I love being involved in any way that I can be, and student council allows me to go the extra mile. If you are outgoing and creative, student council is the place for you. When it comes time to run for student council positions don't hold back. It's a lot of fun and it allows you to be involved with a lot of the activities put on by the high school."
written by past president Becca R.