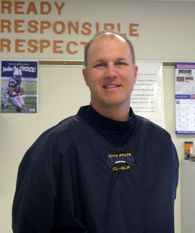 Welcome! My name is Jerry Pytleski and began teaching at Central Lyon in 2001. This year I am teaching 6th grade Physical Science and the Central Lyon CSD Lead STEM Coach. Along with my teaching, I am also an Assistant High School Football coach for the CL-GLR Lions. I love . . .
The 3 rd grade students participated in a 2-week unit dealing working the different aspects needed to replicate an artifact. During the first 5-6 days, the student collaborated with one another, researched different materials, and . . .
Class Schedule 1st period . . .