Welcome to my Home Page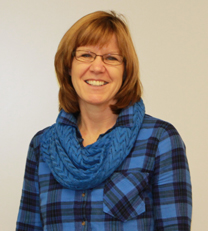 Greetings,
My name is Susan VanWyhe, and I have been teaching at Central Lyon since 1988. I have taught Title 1, English, Literature and Tech Ed. I've had the opportunity to coach track, basketball and volleyball. Since 1984, I have been married to Paul VanWyhe. We live on an acreage in Rock Rapids and are proud to be part of the Rock Rapid's community. Our children have grown and have started their own lives. Ashley (Husband-Ben, Child-Abigail) live in Sioux Falls; Steven (Wife-Kayla, Children-Carter, Gracelyn, Kyah & #4 in February) live in Hull, IA, and Katie (Husband-Alan Children-Micah, Josiah & Silas) live in Kankakee. IL.
I have been teaching Technology Education since 1993. I feel truly blessed to be a part of such an incredible school district. If I started my teaching career over again, I'd pick being a middle school teacher at Central Lyon. The students, parents, administrators and staff are a team striving for excellence. Central Lyon is a school about teaching students to reach their potential.