Non-Essential Activities Postponed Due to COVID-19 Spread
Friday, November 13
Dear Central Lyon Students, Families & Staff,
Today, representatives from Lyon County Public Health, as well as our healthcare partners from Avera and Sanford, met with the Superintendents from each of Lyon County's schools to discuss postponing non-essential activities between now and the conclusion of the Thanksgiving weekend.
At this time, Lyon County's 14-day positivity rate is 33.3%—the 5th highest in the state. Our school currently has three (3) students and 10 staff members who have tested positive, with more even more students and staff impacted due to quarantine.
In an effort to help slow the spread, it has been decided that the following activities will be postponed:
Tuesday, November 17

6th-8th Grade Band & Choir Concert

Thursday, November 19

7th Grade Basketball v. Sioux Center / 8th Grade Basketball @ Sioux Center

High School Volleyball Awards Assembly

Monday, November 23

: 7th & 8th Grade Basketball @ George-Little Rock
Conversations have also begun with Rock Valley as to whether the girls high school basketball games scheduled for Tuesday, November 24, will be played as scheduled or postponed to a later date.
Tomorrow's State Semifinal Football game, and hopefully next Friday's Finals game, will be played as scheduled. I would like to join our health partners from Avera and Sanford in encouraging fans to watch the football game from home. If you travel to Cedar Falls, it is highly recommended that you ONLY travel to and from Cedar Falls with members of your family group. Please socially distance while at the game, follow the mask requirement, and be cautious when stopping for food and gas.
Our continued partnership is essential as we take the steps necessary to navigate this pandemic. I want to reiterate my thanks for your patience, grace, and cooperation going forward. Over the course of the next two weeks, we will continue to monitor the spread of the virus in our community, collaborate with Lyon County Public Health, as well as our partners at Avera and Sanford, and will take the necessary steps needed to maintain the health and safety of students, staff, and our community.
I encourage you and your family to remain vigilant in your efforts to stop the spread of this virus.
Onward Lions!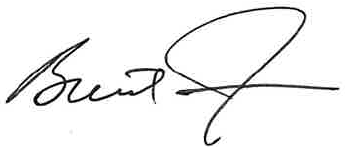 Brent Jorth
Superintendent