Welcome to Kay's Webpage.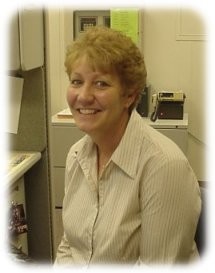 My name is Kay DeGroot. I am one of the secretaries for the Elementary/Middle School. I have been employed by Central Lyon since 1995. I am married to Kendall DeGroot and we have 4 children. We have 1 daughter and 3 sons. Kellie is the oldest and lives in Sioux Falls. Dustin (married to Paige Crandell) and Derek (married to Abbey VanBerkum) live in Sioux City. Drew (married to Meghan Folkens) live in Sioux Falls. We have four wonderful grandchildren. Skyler and Adrianna are the daughters of Dustin and Paige. Karver and Emersyn are the children of Derek and Abbey.
In my free time I enjoy reading, spending time with our children, trying to improve my golf game and especially taking care of my grandchildren.