Large Group Speech
Short Film "The Kindness Kid"
Large Group Speech is coached by Mrs. Hakeman. Below is the schedule for the 2020-2021 speech practice. Practice will start Monday, November 9. If there are any time conflicts that Mrs. Hakeman has overlooked, please talk to her at school.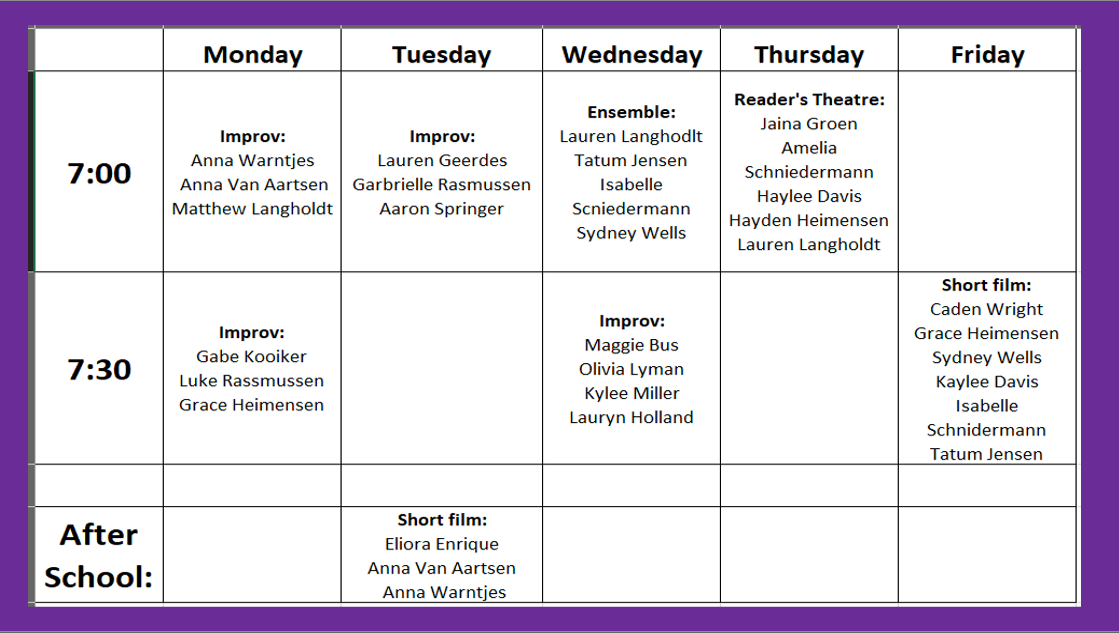 Iowa High School Speech Assoc.
I always love watching how the acts come together. The students work hard to get where they want to be for performance and it shows on competition day. Speech is a life long skill the students will continue to utilize as they transition into adulthood -whether it's preparing them for an interview, leading a company, or trying to persuade a group about a project. They have no idea where these skills could come into play for them. - Mrs. Hakeman
I have been in speech all four years of high school and have enjoyed every single second of it. Through speech I have become a better public speaker and team player, and no matter what category I competed in there was always something I could learn from that experience. Speech has allowed me to use more out of the box thinking and has helped me to become a more independent and reliable individual.
~Written by CL Senior Emma C.