Sandboxes for Head Start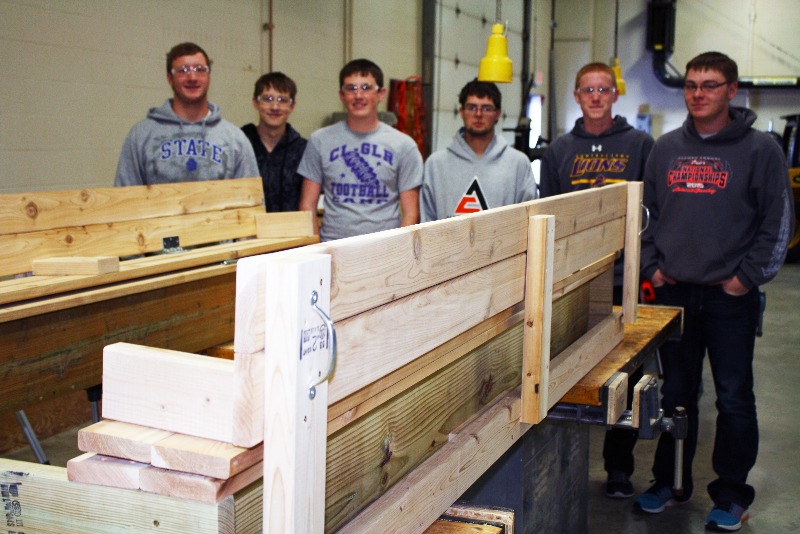 The applied woods class stands by one of the three sandboxes they constructed for Mid-Sioux Head Start.
What kid doesn't like playing in the sand? It's doubtful a young child wouldn't enjoy that kind of fun activity so that's why the Head Start Program in Rock Rapids took action and reached out to the Central Lyon Industrial Technology Program for an opportunity in some community service. Mr. Engel felt it was a good opportunity for his advanced students to take an opportunity to help out the community and learn some new building techniques. So the undertaking of the sandboxes was started and the students prepared and started constructing the sandboxes for the Head Start Program during the fall.
Three sandboxes were completed and delivered to Head Start before holiday break. The kids will have the opportunity to test them out in the spring!