Top Stories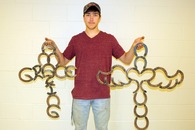 May term is a collection of high school classes that are offered during the last four weeks of the school year. High school students have a chance to explore new areas and give back to the community through service learning. Middle School students get to experience new exploratory classes and special field trips.
In Tech Ed 7 & Social Studies students at Central Lyon developed short videos depicting all the great places to visit in Iowa. The Great Iowa Dream Vacation will entice the most reluctant traveler to visit Iowa. Please click on the links to view the video. 2016 Great Iowa Dream Vacation by Emma, Paige, McKenzie 2016 Great Iowa Dream Vacation by Isabelle, Melissa, Keanna, and Breeanna 2016 . . .

We The Lions is a compilation of historical information of interest to the community of Central Lyon and its alumni. Prior to We . . .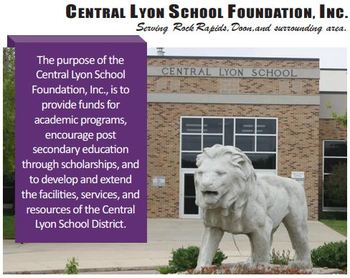 20 Awards in 2015
The Central Lyon Foundation funds Lion Grants, a program that encourages exceptional ideas that will improve the educational . . .