Consumers have tools to keep the annoying calls at bay
Iowa Attorney General Tom Miller calls them "the bane of our existence": robocalls and other annoying, unwanted phone solicitations. And they're getting worse. The following is copied from the Iowa Attorney . . .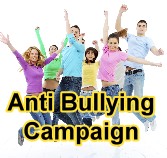 Central Lyon hosted Keith Deltano at an anti-bullying assembly on Thursday, January 28, for our students in grades 6-12. Keith uses serious comedy to engage students and teachers during his school . . .