College & Career Planning Presentation
March 27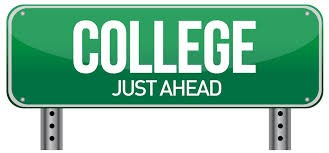 Is Your Child Ready for Life After High School?
If you are a sophomore or junior planning for college (or the parent of one), you probably have questions about what you need to do and how to do it. Find out during a free presentation by the Iowa College Access Network® (ICAN).
Career and College Planning Presentation
High School Auditorium
Tuesday
March 27th
6:00pm
Topics to be covered:
Career Exploration and Assessment
Academic Preparation and Requirements
Admission Process and Requirements
College Selection & Campus Visits
Application Process
Understanding Costs – Cost of Attendance
Scholarships
Successful Transitions
If you have any question, please contact Jessica Harman at 712-472-2664.
*****Please visit the Central Lyon HS Guidance Office website for further
Information about scholarships, college visits, NCAA eligibility, NAIA eligibility
and other important events. You can access this website by going to
http://www.centrallyon.org/vnews/display.v/SEC/Guidance
then clicking into the High School Section on the top of the page.