Buster Meets the School Board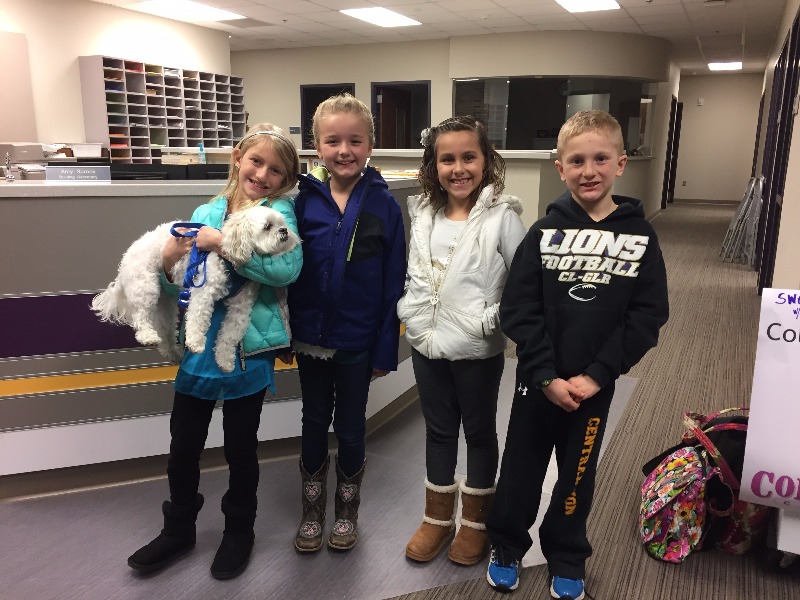 My class was invited to the CL Board meeting to give them a "pup"-date on the CL Bow-Wow Buddies program. I asked Ellea P., Ashlyn T., Trinity S. and Jaxson P. to join Buster and me at the meeting to share their journal writings.
Last Friday, my whole 2nd grade class and I went down to the high school to practice. At the meeting we also shared a short
video
of some of the pictures I have taken of Buster interacting with my students since his arrival in October. I think the school board enjoyed our presentation and I was so very proud of my students and Buster. The program is going "paws"-itively well, so I plan to continue it next year in my classroom and welcome anyone else who would like to be a part of expanding it.