Scarecrows for Hire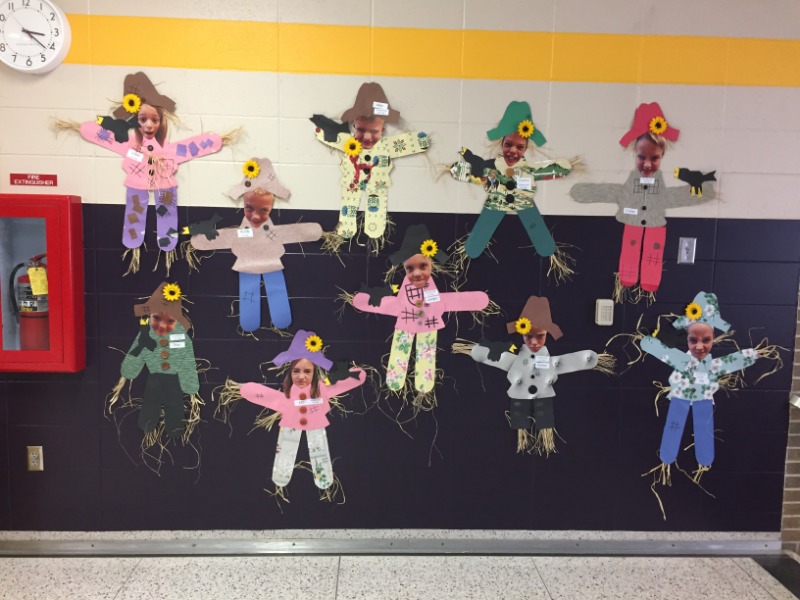 Today my 2nd graders participated in the October PBIS schoolwide reward by creating their own scarecrows.
They had so much fun celebrating their creativity and did nearly all of the work themselves. These darling creations will be on display in the upper elementary hallway for the next month, so be sure and check them out next week at parent-teacher conferences.
Thank you so much to the Kocks, the Fasterts, the Kupferschmids, and the Vollinks for the generous donations for this craft. Happy Fall y'all!