Construction Project
The 2015 building project was showcased during two open houses November 25 and December 4. The first open house highlighted the new athletic training including the new equipment that was purchased from the Alumni fundraising effort. The second open house included the entire building project including the new offices and security entrances.
The new high school office complex and board room addition includes a new security entrance on the west side of the school. By moving the board room to the high school central office it has opened two elementary classrooms, which are now used as special education classrooms. The new board room will serve both for meetings and for technologically updated distance learning for high school students.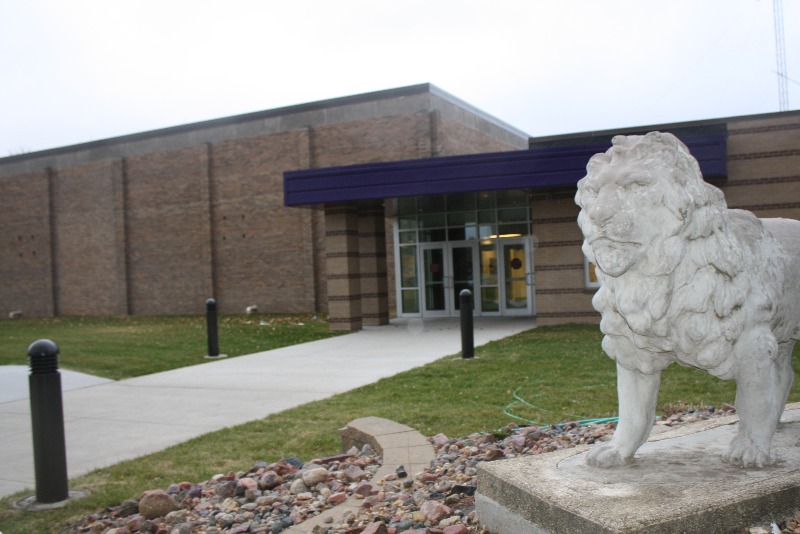 Launch the third image gallery player
The new elementary/middle school office addition includes a secure entrance.
A second phase in the construction project was expansion of the elementary principal's office, nurses office, guidance office, and conference room, to the east. It includes a second security entrance upon entering the elementary building.
The new Alumni Athletic Training Center is located on the east side of the high school.
The construction project also includs a new two story athletic training facility and wrestling room. The athletic training facility will house new equipment, funded largley from alumni donations. The ongoing fundraising effort is headed by Central Lyon staff and CL alumni Dwayne Postma, Geoff Kruse, and Curtis Eben. The goal is to garner 100 alumni donors - alumnus Dana Dykhouse has agreed to donate up to $100,000 matching funds. In addition, several local organization have donated and some equipment was donated by Northwestern College. The newly purchased equipment arrived the first week of November. The Central Lyon Athletic Training Center is intended for athletic team weight training and physical education classes and will not be open for community use.