National Honor Society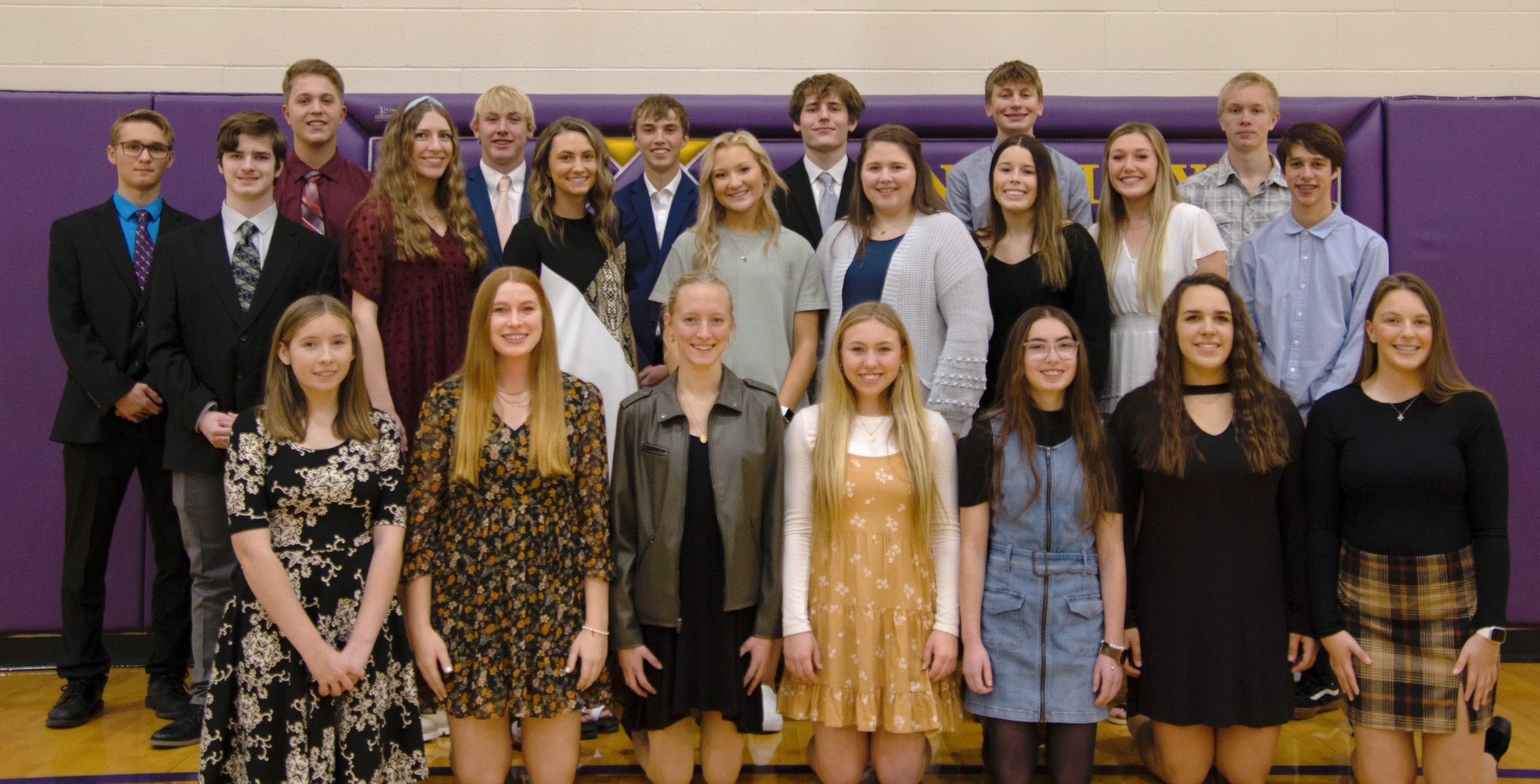 National Honor Society was created to recognize outstanding high school students.
For NHS membership, students must not only get good grades, but also have the characteristics of leadership, service, and character.
New Members:
Mason Gerleman, Brynn Krull, Jace Schrick, Kadence Boender, Lilyann Downard, Eliora Enriquez, Jaina Groen, Lane Henrichs, Ethan Hoefert, Dionne Jansma, Noah Kurrle, Matthew Langholdt, Quinn Master, Louise Meyer

Two-year Members:
Emma Baker, Kaylee Davis, Brett Dieren, Ellie Dieren, Breckyn Korthals, Brooklyn Krull, Cael Schulte, Regan Van Wyhe, Ashlynn Yeakel
Being a part of The National Honor Society is a true privilege. National Honor Society is an activity that I would encourage everyone to apply for. This is a great thing to put on your future resumes and scholarship applications. National Honor society has four pillars that you must apply to your everyday lives. These four pillars include scholarship, leadership, community service, and character. These four pillars should be shown through the everyday tasks of a National Honor Society member.
~ written by senior Whitney Waagmeester
NHS Application & Induction Timeline
Application due to Mr. Engleman by Wednesday, October 27, 2021, at 3:00PM

The qualification for application is a 3.75 CUM GPA

Induction Ceremony Tuesday, November 9, 2021, at 7:00PM
*A few things to note: The faculty council is a rotating committee of 5 high school teachers who remain anonymous. The adviser does not cast a vote in the faculty council meeting. There is no set number of students that make NHS. There is no set percentage either. The council votes largely on the student information form and the comments from all of the teachers; therefore, the number of members vary each year.