Robotics Club
Central Lyon high school science teacher Bill Allen guides our growing robotics team in building a robot that competes with surrounding schools. The popular club has expanded to an elective class that students can take for credit. The club had enormous success during its first years, qualifying for state in 2013 and 2014.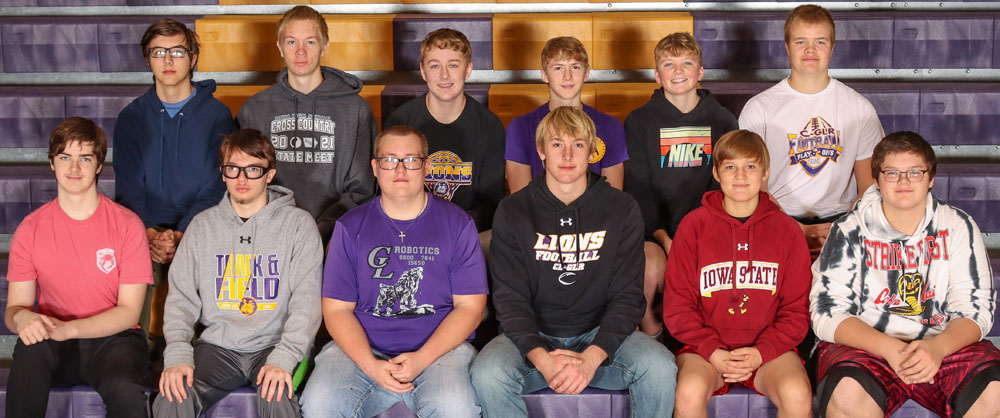 2021-2022 High School Robotics Team
During 2020-2021, all of our competitions were virtual. We have a field set up in the back of Mr. Allen's classroom, and all three teams (two high school, one middle school team) use that to score their matches. The results of each match was sent to the University of Iowa to be recorded. We have had six league meet weeks spread out from about December 14 until February 15. In March we had our league championship week, where our middle school team was able to advance to the super qualifier event week March 20-27. If they finish in the top eight there, they can qualify for the Iowa State Championships in April.
Mason Wynia, Alex Erickson, Lane Henrichs, Konner Cohoon, Eli Jansma, Zack Nath, Levi Kupferschmid, Christian Axsom, Xaccai Ditsworth, Trenton Warren, and Brendan Leuthold have been involved in the high school robotics class. We have various other students who have shown an interest but could not fit it in to their schedules this year.
The middle school robotics team consists of students and parents Quintin Sprock, Aiden Allen, Sam Christensen, Mason DeBoer, Amy DeBoer, Matt Elbert, Ephraim Hoefert, Thane Jansma, Dale Jansma, Lillian Jorth, Amanda Jorth, Lincoln Kock, Tanner Lincecum, Jennifer Lincecum, Avery Littlefield, Matt Schar, Jackson Sprock, and Jayme Van Wyhe. They are led by teacher advisors Mr. Allen and Mr. Pytleski.
"I had a lot of fun in robotics this year. I learned about coding and how to optimize the structure of our robot to make them as efficient as possible." ~ written by senior Cael Schulte