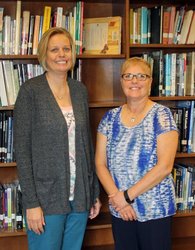 Welcome to our webpage! The quicklinks on the right will guide you to some of the most frequently used resources. The High School Library Catalog lists all print and media resources available in the library. Searches can be done by entering a subject, title, author or other chosen criteria. Online Resources is . . .
Welcome to Book Club! The Central Lyon Book Club is a great opportunity to span out your taste in reading. With 33 members, the club testifies to the school's unyielding pursuit of all-around gifted . . .
Iowa AEA Online is a virtual library that provides no-cost access to 14 high-quality, web-based resources for accredited public and non-public PreK-12 schools. Every teacher and student in Iowa has access to these resources, which . . .