Mock Trial is coached by Brad Raveling. Thanks to a ttorney Jen Wippert, county attorney Amy Oetken, and district judge Shayne Mayer for all t heir work helping the mock trial teams. We couldn't have done it without you! I also want to thank all of the Mock Trial parents who have supported us through . . .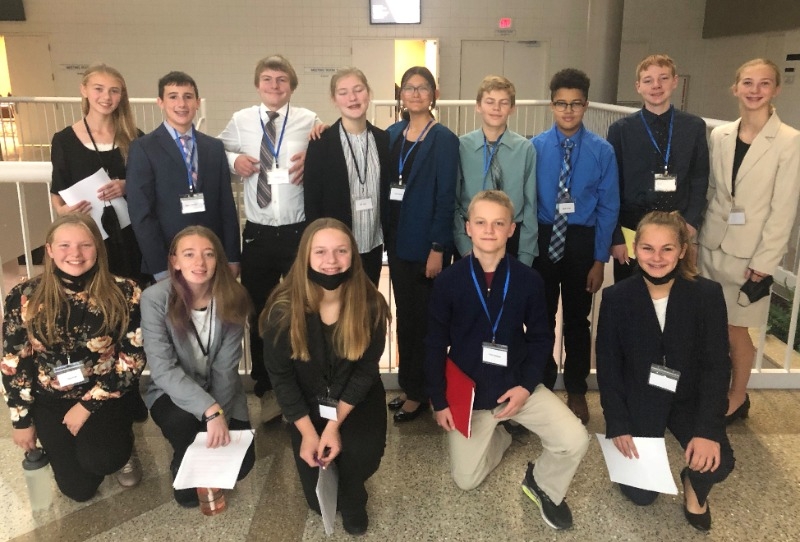 Middle school mock trial regional competition took place in Sioux City on November 3. During three rounds of competition, each of our teams presented their case in two rounds that day (although they did not . . .
For Middle School Mock Trial this year, we have two teams each with 7 members. We have 7th and 8th graders mixed on each team. Our teams are- Team Guy Fieri: Kyra Van Berkum, Lillian . . .