High School Concert Choir
The Central Lyon concert choir is open to all students grades 9-12. The concert choir rehearses every day and sings a variety of music from classical to contemporary. Grades are determined by daily participation, concert performances, and weekly lessons.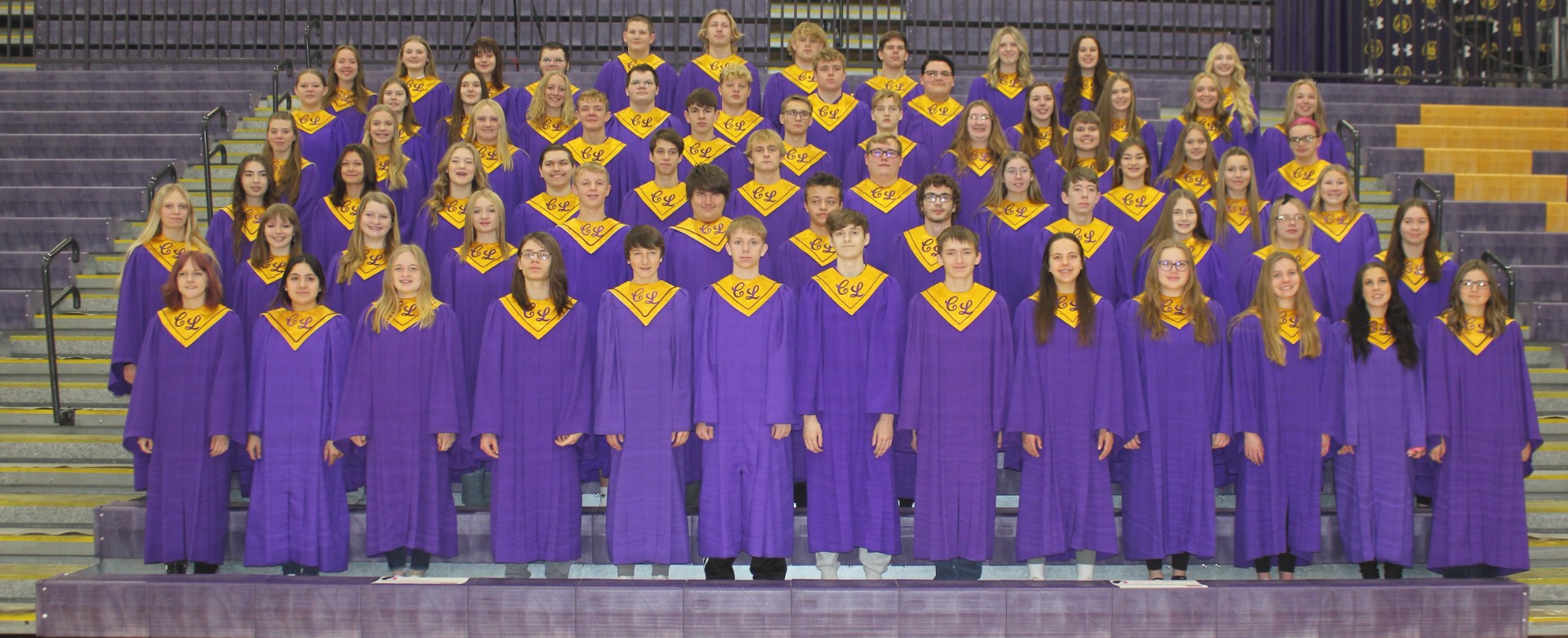 Photo Credit: Artistic Expressions
| | |
| --- | --- |
| I have loved being part of the choir the past 4 years. When I joined my freshman year, I didn't really know what to expect. But after being involved in the fun environment with friends I grew to love it. I was able to join jazz choir my junior year. It was even more fun being able to be involved with my friends and compete in a smaller group. ~written by CL alumni Gabe K | |
CONCERT DRESS CODE
Fall and Spring Concerts-Dress clothes.
Men: Dress pants, dress shoes and a button down or polo shirt. No shirts with writing, jeans or tennis shoes!
Women: Nice skirts or dresses. Keep them at thigh length. Leggings are fine as long as students wear a long dress or skirt over them. Dress pants and a dress top are fine as well. No shirts with writing, jeans or tennis shoes!
Winter and March Concerts-Robes
Men: Black dress pants, black socks, black dress shoes and a t-shirt
Women: TAN NYLONS and black dress shoes, shorts and a shirt to wear under the robes.