Author Mike Thaler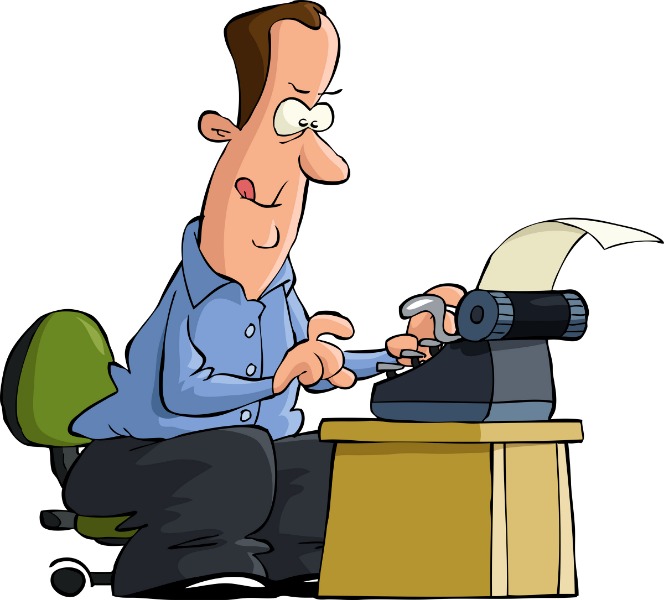 The library has around 30 books written by Mike Thaler. They are hugely popular, and we are always looking to add more (and replace some of the worn out copies that have been well loved over the years)! In our library, he is best known for the Black Lagoon series. We have been reading about Mike Thaler's books and life through his personal webpage at https://mikethaler.com/. We have looked at his biography, watched a couple of short interviews with him, and looked at some of his other works. We then read one of his books and each student got a Mike Thaler bookmark. The bookmarks can be found on the free section of his webpage. Below is a recent interview that Scholastic did with Mike Thaler. If you have never read any of his books, I would encourage you to do so! They are funny and have a great message about overcoming fear.
How did you think of the Black Lagoon stories?
It is from the movie title The Creature From the Black Lagoon. I saw that teacher rhymed with creature and I substituted it, making a wonderful book title. It took three years to write a story as good as the title.
As a teacher, I am always inspired by your characters in schools. Did you base your characters on people that you have met or are they just made up? I think Mrs. Green is a teacher at our school and the gym teacher was surely one I had in junior high.
All the characters in the Lagoon stories are imaginative composites, any resemblance to those living or dead is purely coincidental.
We love the silly sense of humor in your books. What is the silliest book you ever read?
The phone book.
Do you only write children's books?
Yes, I have a very limited vocabulary.
How long does it usually take to write a book?
I can write a book in two hours.
Have you ever used yourself as a model in any of your books?
I will when I write the biography of Robert Redford.
Have you ever considered writing a really scary book? Why or why not?
No, there are enough scary things in the world for children without adding to them.
Do you get to see the illustrations for your books before they're done? Do you have any say in what the illustrations will look like?
Yes, Jared always sends me pencil sketches before he does the finished art. Sometimes he even listens to my suggestions.
Do letters to you from readers who read your books influence or inspire story lines?
No, but they inspire me to keep writing.
Did anyone ever teach you how to write? Or did you just experiment on your own?
No one ever taught me but I am learning all the time by the process of writing.
Why did you pick the Black Lagoon instead of Pluto or the Ocean Deep?
Because the title came from the movie The Creature From the Black Lagoon. I just substituted teacher.
Will you be writing a book about the substitute from the Black Lagoon?
I don't know. I'll have to find a whole new approach to write that story.
Which one of your books is your favorite?
I love my new series, Heaven and Mirth, Bible Stories to Tickle Your Soul. I believe these are my best books yet.
Do you think you'll continue to be a writer, or will you change careers?
I hope so. I'm too old to be a football player.
Where do get your ideas for your funny stories?
I believe I get my creative ideas from God.
When you write your books, do you ever think one of your stories will come true?
I hope they don't come true!
What's your favorite thing about being an author? What's your least favorite thing about being an author?
Using my imagination to teach and make people laugh. I don't have a least favorite thing, but I have many more favorite things. Like going to schools, working at home, and answering e-mails.
Do you have a special place for writing your books?
Yes, in my head and my bed.
Do you enjoy writing books about the Black Lagoon? Will you write one about the new kid from the Black Lagoon?
Yes. The Black Lagoon is a fun place for my imagination. I already have written The New Kid From the Black Lagoon. They imagine him to be a Martian.
Are you writing any more Black Lagoon books? What about other books? Are you working on something now?
I am always working on Lagoon books. But my most exciting project today is a series of funny Bible stories called Heaven and Mirth.
Your books are so funny. I enjoy reading them and laughing. Well, are you a really funny guy or just like to make kids laugh by making fun of their principal, teacher, or even worst enemy?
I am the funniest guy I know. I am so funny, I make myself laugh (ho-ho-ho-ho).
How do you get a book published? How do you do it if you are 10 years old?
First, you write a book. Second, you send it to a publisher. Also, you can always take it to your school library and put in on "The Young Author's Shelf."
Did you want to be an author as a kid? If so, did you think you would be so famous?
I always loved to create things. When I was a kid, I wanted to be a cartoonist. I have been one, and out of that, grew into writing children's books. I am not really that famous.
Do you have fun writing books?
Yes, it is my favorite thing to do, besides eating and sleeping.
What is it like to have so many children love your books?
It is a wonderful feeling to know that something you created gives pleasure to other people. I am very grateful to be doing what I love to do.
My name is Billy but everybody calls me Stanley for some reason. Were you ever called a name that wasn't your own?
Dear Stanley,
It doesn't matter what they call you, as long as they don't call you late for dinner. The important thing is that you know who you are.
Sincerely, George Thaler.
What advice would you give someone who wants to be an author?
Write, write, write, write.
When you're writing one book, do you ever get an idea for another book?
Sometimes a line from a story does trigger another story.
What do you like to do when you are not writing?
I like to (not in order of importance) travel, eat, sleep, collect art, be with friends, do school programs, play with my grandkids, and go to church.
Can you write a book about a girl that goes to a summer camp and has the time of her life but when she gets back she finds out that her parents died and she has to move to Oklahoma to live with her grandparents? If not, it's okay, but I've never read one like that.
I like to write stories that have happy endings. I would hope that if I wrote this story, I could make it have a happy ending. It would not be easy. It is hard to lose people you love. I am a grandfather and I would love to have my grandkids live with me. They make me feel young again and give me much comfort.