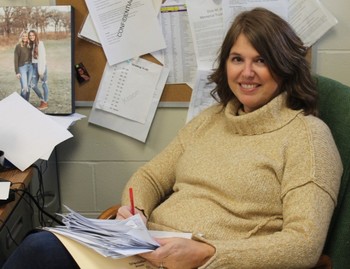 Hello. I'm Jill Kroon, and I joined the Central Lyon Schools in 2008 where I teach English I, English III, and Novel I, Novel II, Basic Writing and Reading American Literature. I thoroughly enjoy sharing my passion for the language arts with my students. In today's world, it is imperative that we graduate . . .
The Basic Writing class is busy writing! This class began the year learning the basics of writing a strong essay. We spent the first quarter studying what goes into writing a strong sentence as well as strong paragraphs. . . .
The English and History departments are teaming up! Mrs. Kroon's English I classes and Mr. Raveling's World History classes are collaborating on a cause and effect research essay on the fall of the Roman Empire. Mrs. . . .